K-Fed: "I'm Gonna Take the Kids on the Road"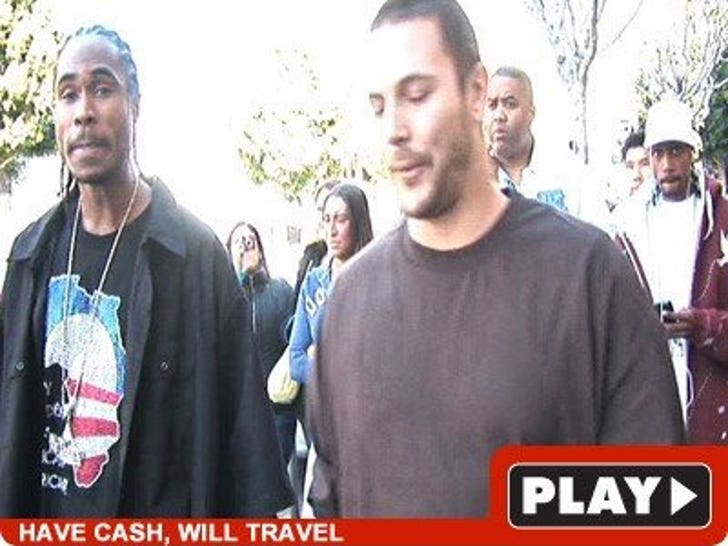 Kevin Federline says he's going to allow Britney Spears to take their kids on her upcoming concert tour -- of course he is ... because he's gettin' paid $5,000 a week for his "permission."
On his way out of a business meeting with Bone Thugs-N-Harmony yesterday, K-Fed told our photog he'll "be there" when Brit embarks in March, saying "I'm gonna take the kids on the road ... they need to see their mother, right?"
That's actually a very interesting comment, because K-Fed is making it sound as if he controls the custody arrangement and is "letting" her see the kids. In fact, we know the agreement says Britney gets the kids three days and nights every week.