Marilyn Manson -- Cupid's Bitch
Marilyn Manson
Cupid's Bitch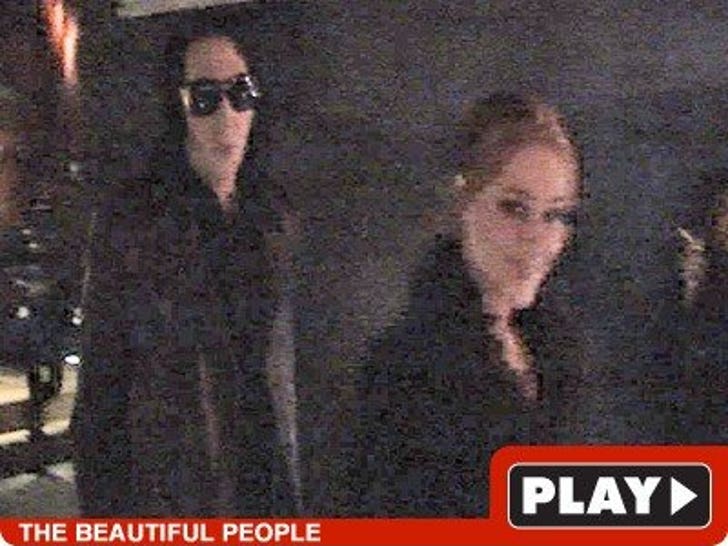 Even the Anti-Christ Superstar is a sucker for romance ... at least on Valentine's Day.
TMZ caught death-obsessed goth-rocker Marilyn Manson leaving a very lovely -- and very expensive -- V-Day dinner at Nobu with a mystery date Saturday night.
After the meal, the man who took his moniker from a famed murderer, was nothing less than a perfect gentleman -- chivalrously escorting his lady into a waiting ride.
Somewhere, Satan is seriously jealous.