Chris Brown -- No Plea Yet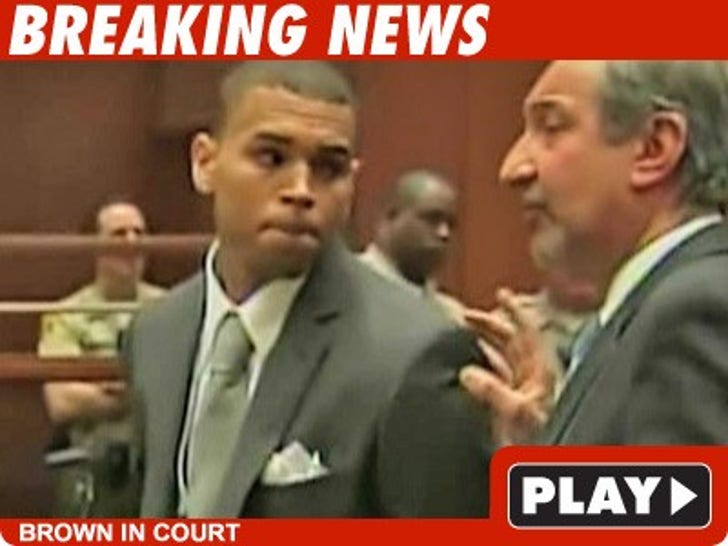 Chris Brown and his attorney Mark Geragos did not enter a plea to the two felony charges. In a proceeding that took roughly 4 minutes and 20 seconds, the judge granted Brown's request to move the arraignment to April 6th.
It is unclear why they wanted to postpone the case -- possibly to conduct further investigations or possibly to strike a plea deal. We just don't know...
Based on our information, it seems Brown wants to avoid a trial at all costs because the picture of Rihanna taken one day after the incident -- which has not been seen anywhere publicly -- is unbelievable.
During the proceeding, Brown signed a waiver of presence, allowing his lawyer to act on his behalf -- meaning he won't have to show up to any minor court proceedings before April 6th.
Brown, who stood emotionless in court, spoke only four words to the judge -- "yes," "yes," and "yes ma'am."
After Brown's request to continue the case had been granted, the judge warned Brown, "You are not to annoy, harass, molest, threaten or use force or violence against anyone."
The judge asked Rihanna's attorney Donald Etra if there was a "no-contact order" in place, to which Etra replied, "Miss Fenty [Rihanna] does not request such an order."
Etra is famous for repping Snoop Dogg in multiple court cases throughout the years.