Celebrity Look-Alike Contest WINNER!!!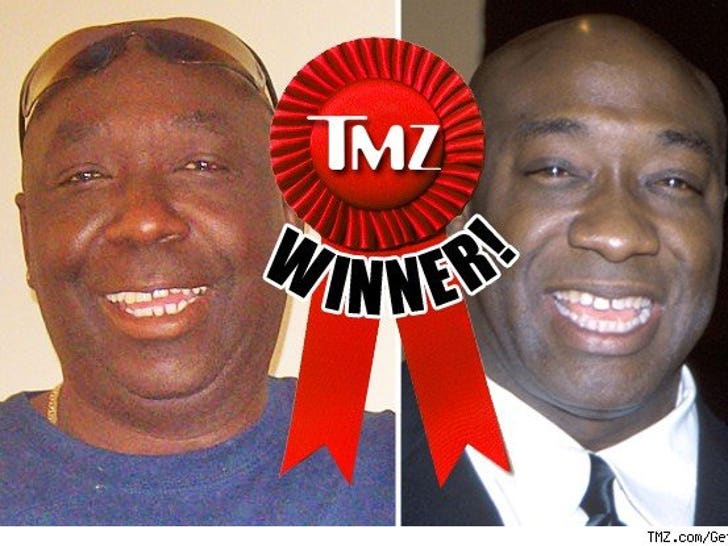 It's almost impossible to tell which one of these guys is the real Michael Clarke Duncan -- and that's why we've crowned Terry (left) the $250 prize-winner of our TMZ Look-Alike contest.
Stay tuned for the next photo contest: The Best Party pic/ wasted snapshot!!! So EMAIL in those crazy party snapshots and stay tuned. We will be launching the finalists this Saturday!