TapouT Owner Dies in Horrific Ferrari Crash
TapouT Owner Dies
in Horrific Ferrari Crash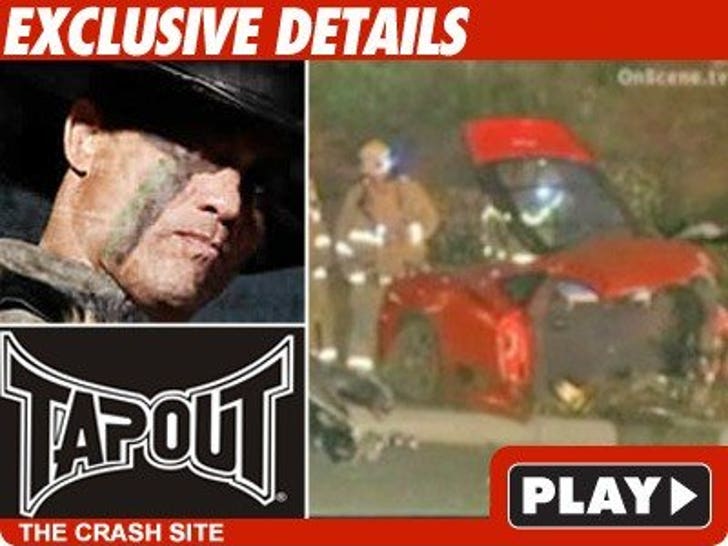 TMZ has confirmed the owner of the TapouT MMA clothing line died this morning when his ultra-rare $300,000 Ferrari crashed into a light pole, ripping the car in half.
TMZ has learned Charles Lewis Jr. -- aka "Mask" -- was driving his Ferrari Modena in Orange County, Calif. around 1:00 AM this morning when cops say it "left the roadway, hit the curb, took out a light pole."
"Mask" was declared dead at the scene. A female passenger -- who was ejected from the crash -- was taken to a local hospital, but we're told she's in bad shape.
Cops believe "Mask" was racing a guy in a Porsche at the time of the crash, and authorities have since arrested the guy they believe was driving the other car. That man -- Jeffrey David Kirby -- is being held on suspicion of gross vehicular manslaughter.
UPDATE: A rep for TapouT released this statement: "It is with heavy hearts and great sadness that we must regretfully confirm the passing of our beloved friend, brother and co-founder Charles "Mask" Lewis following a car accident that occurred last night. We are currently in the process of setting up a memorial service in his honor and will release more details as they become available. Many thanks to all for the outpouring of blessings and well-wishes during this incredibly difficult time."