50 Cent Screws Rap Rival with Revenge Porn Tape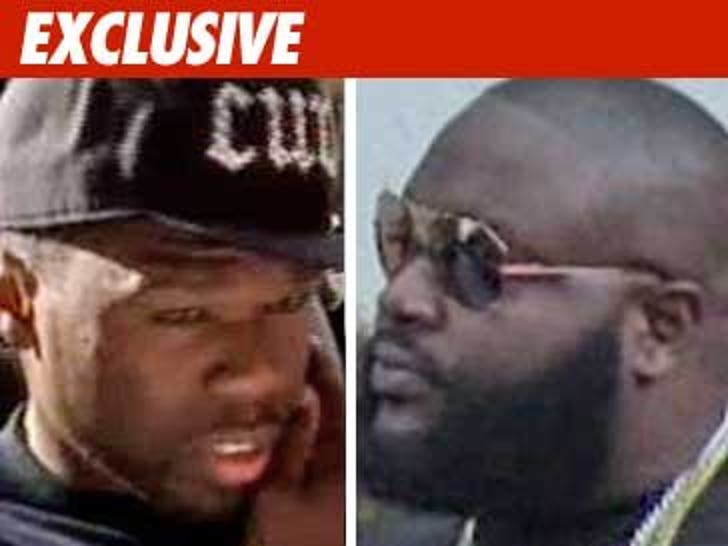 2Pac vs Biggie, it ain't -- but now the beef between 50 Cent and Rick Ross has reached a whole new level ... and it involves a homemade porn tape.
A source tells TMZ 50 Cent plans to release a porn tape featuring one of Rick Ross' baby mamas. We're told 50 bought the tape and will post it on his own site -- and even provide voice-over on it. This is 50!
The feud between the two rappers -- one popular, one not -- has included animated videos, radio station disses and a video where 50 Cent took another of Ross' baby mamas shopping for clothes.