Joaquin Pulled from Brawl -- Pulling Our Leg Too?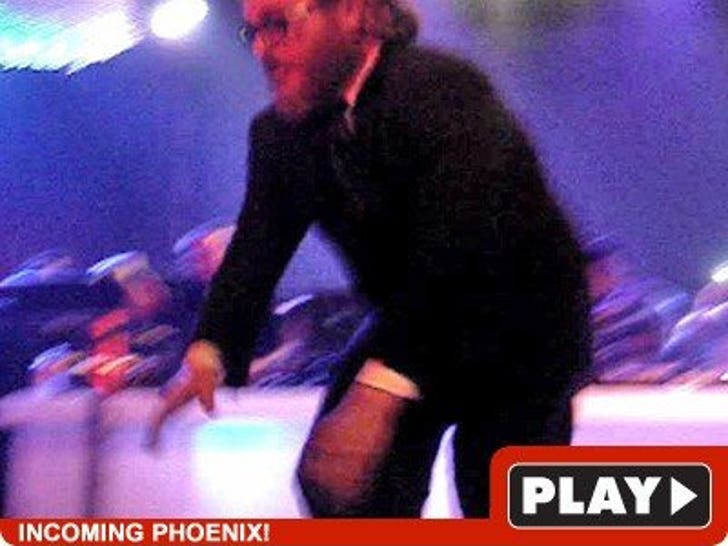 Joaquin Phoenix jumped off the stage and attacked a fan at a Miami show last night -- but, like anything with him these days, the whole thing could be one big set up.
It all went down at LIV nightclub at the Fontainebleau, when Phoenix exchanged insults with a guy in the crowd telling the heckler, "I've got millions of dollars in my f**king bank account. What do you got?"
Phoenix then launched himself off the stage and started throwing punches at the "f**king a**hole." The crowd erupted and started chanting "Joaquin, Joaquin" until Phoenix was eventually dragged away by club security.
FYI -- Casey Affleck was filming the whole thing.