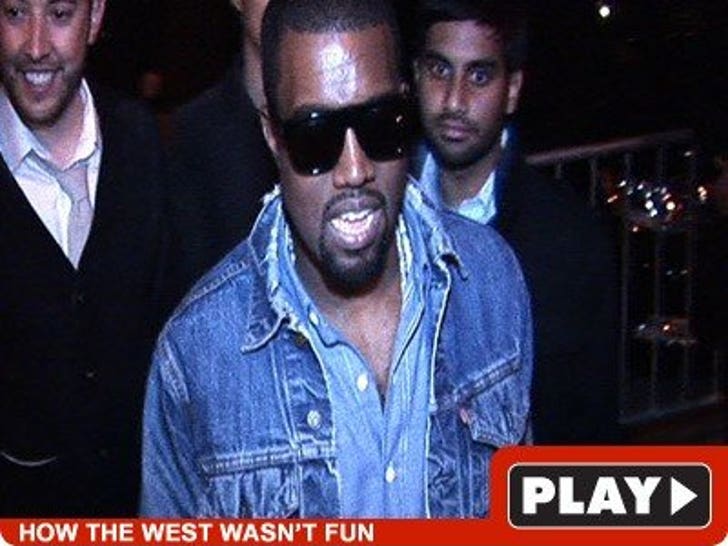 Kanye West's New Year's resolution was to be nicer to the paps. Clearly, it didn't stick.
Last night outside of Foxtail he sent one of his lackeys to handle his "business," -- but the best part: K can clearly be heard telling his friend to "Say some disrespectful s**t to TMZ."
Wonder why the sudden change ...