Donald Trump Sued -- We Have the Dirt!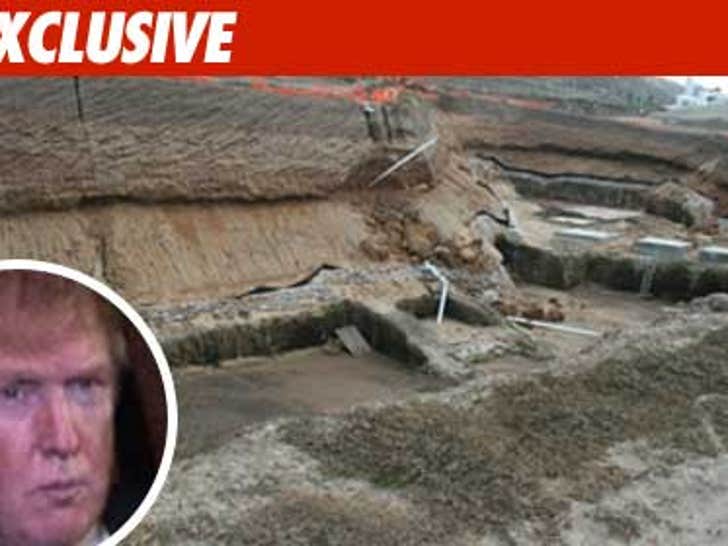 Donald Trump is being sued by 69 not-so-proud owners of a phantom condo complex in Baja California. The buyers claim they plunked down a fortune, believing Trump was spearheading the project, but it was all a lie -- allegedly.
We've told you about this before. The project was to be called Trump Ocean Resort in Baja, California -- it's on the edge of Tijuana. The buyers claim the brochures and the developers made it clear -- The Donald was at the center of the project. He wasn't, and the condo complex was never built.
The 69 owners put down a total of around $30 million, but got nothing but dirt.
They are suing Trump, claiming he let the developer use his name but never signed on to the project. The suit alleges fraud and other intentional wrongdoing. A number of other people and companies are also being sued.
We're told many more buyers will be joining the lawsuit.