Cops at Lindsay and Sam's House!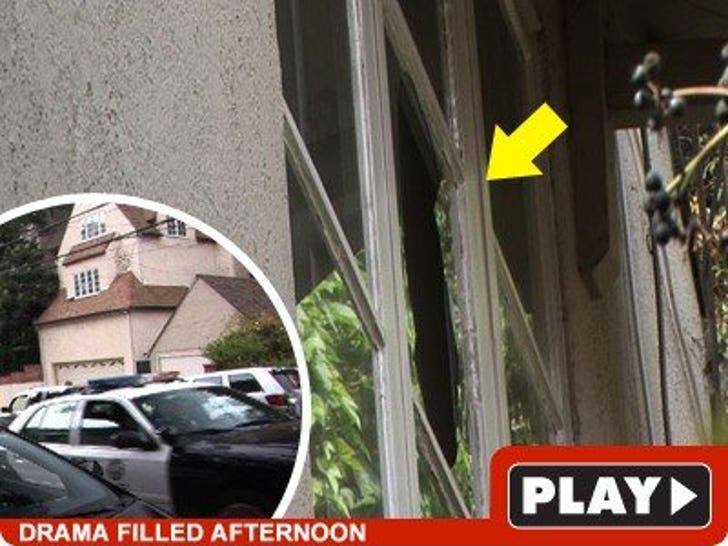 UPDATE: 4:22 PM ET All police units have left Sam's house, but her car is still in the driveway. We're told during their argument, Lindsay allegedly threw something and a window was broken.
UPDATE: 3:49 PM ET Three LAPD cops were knocking at the door, trying to get Lindsay and Sam to open it but they would not. One of the cops was pacing the property. The cops have left the front door but they're still in the area. One of the cars left the house but is parked up the street. Word is they may arrest Lindsay and take her to jail.
UPDATE 3:40 PM ET: The cops now tell us they were called for a disturbance and not there to arrest Lindsay.
Sam and Lindsay have gotten into a nuclear fight at Sam's house. The police are at their front door to talk to Lindsay and Sam but they will not open the door. The two are definitely still in the house.
We're told the police are trying to serve Lindsay her warrant.