Octomom Offered Free Porn Star Nannies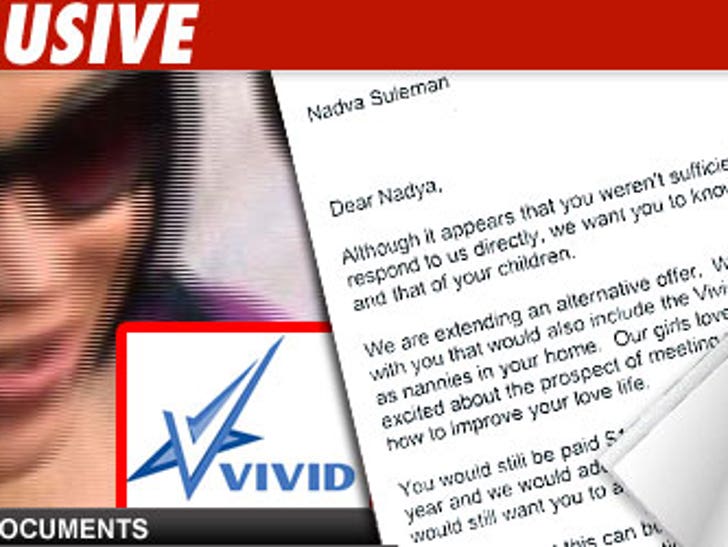 Just try to imagine Octomom Nadya Suleman's kids doing Gerber body shots off porn stars -- and you have Vivid Entertainment's new million dollar offer for an Octo reality show.
In a letter sent to Nadya, Vivid is offering her seven figures, free health insurance for one year and a bus big enough for the family if she agrees to do a reality show for them. The catch? All her nannies have to be porn stars and she has to appear semi-nude in a XXX flick.
We're pretty sure she'll say no -- but Octo just said she fired her Angels in Waiting nannies, so who knows?