Jake G -- And the Whole World Smiles at You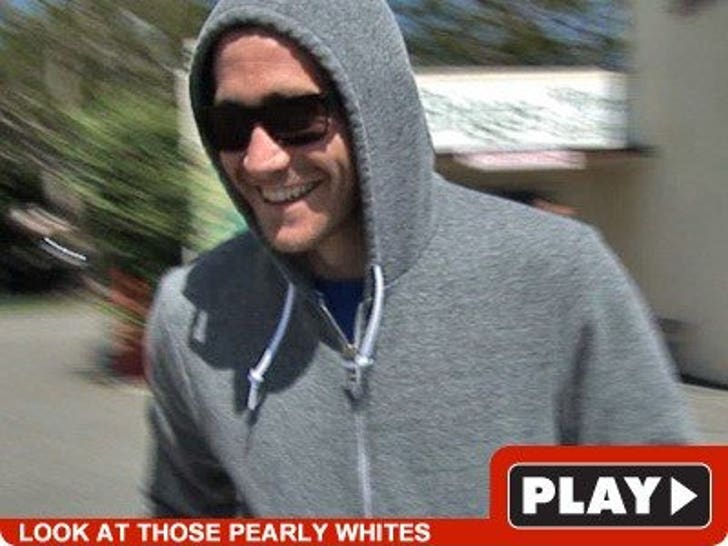 We managed to get a smile and a laugh out of Jake Gyllenhaal in Brentwood yesterday, while he was chumming it up with "Amazing Racer"/writer Mike White. That sure as hell beats spit to the feet or a kick to the shin!
Baby steps people, baby steps.