Designer Claims Courtney Love Is a Nutcase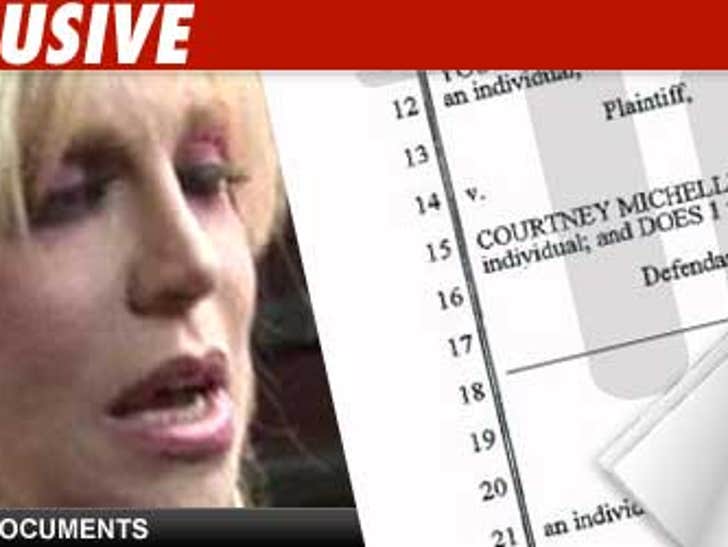 A fashion designer claims Courtney Love "has embarked in what is nothing short of an obsessive and delusional crusade to terrorize and destroy" her.
Dawn Simorangkir claims Love tried to ruin her business and smear her good name, calling her an "asswipe nasty lying hosebag thief," among other things.
Simorangkir claims Love plotted to destroy her, claiming she spread lies that the designer sold cocaine, was a drug addict, a prostitute, a thief, and a "horrible lying bitch."
The always lovable Courtney spread it on the designer's web page.
Simorangkir is suing in L.A. County Superior Court for invasion of privacy and emotional distress.