"Dr. Phil" Triggers Seizure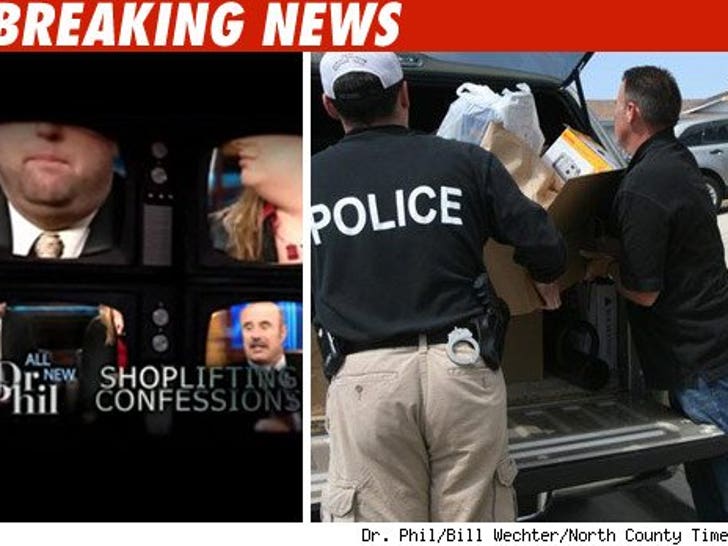 A couple who went on "Dr. Phil" to confess to their shoplifting lifestyle just got their home raided by cops -- we're thinking they should be imprisoned for felony dumb.
The San Diego Regional Fraud Task Force seized toys, a car and other stuff from Laura and Matthew Eaton's home. Cops were on the hunt for the pilfered items which the couple says were worth around $100,000 a year.
During the "Dr. Phil" special, the Eatons allowed cameras to film them hitting up 27 stores on a three-day, $5,000 shoplifting extravaganza. The U.S. Secret Service confirmed to the The North County Times that a search warrant was issued last Thursday, but no arrests have been made.
Fact is, this was so yesterday -- the show aired during November sweeps. Phil's March book is all about OctoMom -- investigate her!