Tommy Lee -- Poser Is Duping MY Gold Diggers!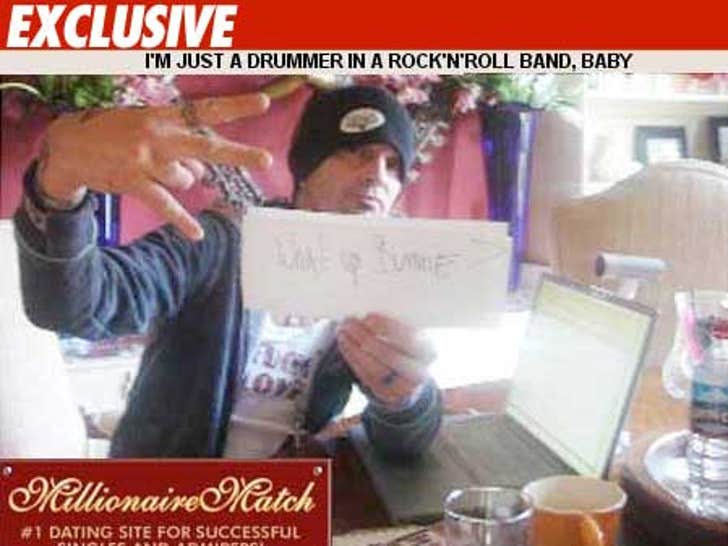 Wallet-chasing skeezers are about to be sorely disappointed -- Tommy Lee claims he's being impersonated on an Internet dating website for millionaires!
Some very single, very available TMZ spies stumbled upon a profile for a person calling himself "d33pthr0at" -- which features a candid picture of the rock star and a description which matches Tommy exactly -- single, Caucasian, drummer, 46, has kids, smokes and drinks regularly, travels a lot ... and is rich as can be.
But Tommy's people swore in a statement, "Tommy Lee has no knowledge of this website or of this posting" -- which means the person who wrote the following unbelievably Tommy-sounding "About Me" description, is a total fraud: "WHAT UP BEAUTIFUL BUNNIES. I'M TOMASS, LOOKING FOR HUNNIES TO PARTY WITH, MOSTLY WEST COAST BUT I TRAVEL THE WORLD SO IF YOU ELSEWHERE, WE COULD STILL CHILL."
Tommy is reportedly dating one of the contestants from "Paris Hilton's My New BFF" -- no word on how they met.