Fans to Ringo: We're Looking Through You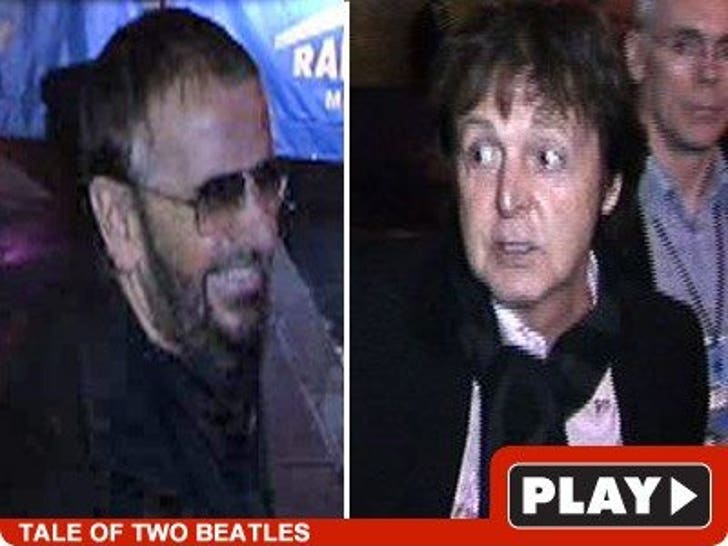 Rock 'n' roll rule #1: Drummers get no love.
Ringo Starr got a painful reminder of that outside Radio City Musical Hall on Friday night. It was near silence for Ringo's exit, and just a few minutes later -- Beatlemania-revisited for Paul McCartney's.
The two living Beatles were rehearsing for tonight's benefit concert where, guess who, is the headliner.