Michelle Obama -- Fashion Diva or Disaster?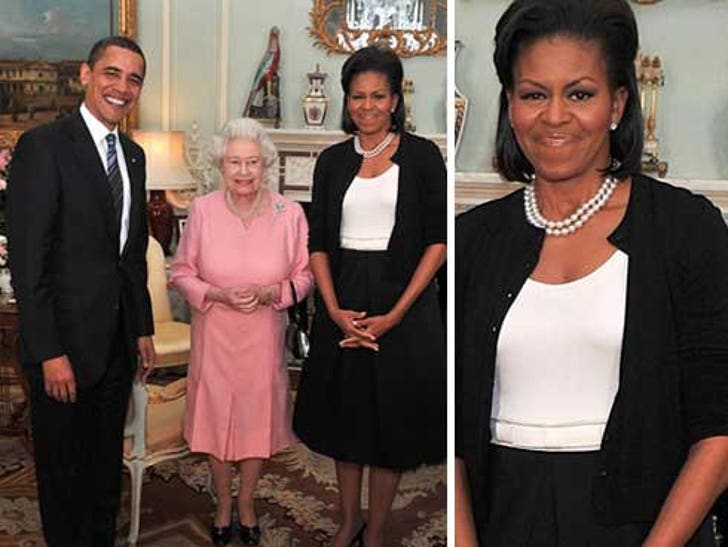 Sweatergate 2009! Michelle Obama wore a sweater when she met with Queen Elizabeth II this week, and her wardrobe choice has kicked up major drama in the fashion world.
The First Lady often wears affordable American brand clothes to events, and apparently Oscar de la Renta isn't happy about it. He told Women's Wear Daily, "You don't...go to Buckingham Palace in a sweater."
But in this economy, if the First Lady wears clothes most Americans can afford -- isn't that a good thing?