'90210' Actor in Vicious Hollywood Street Brawl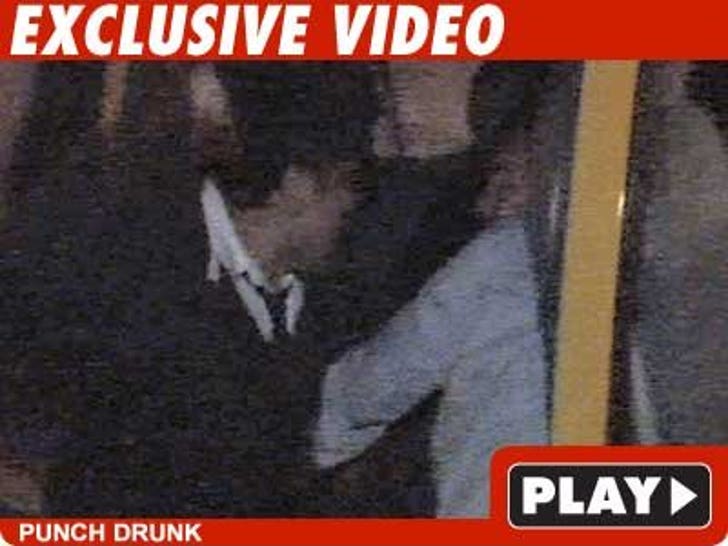 One of the guys from the new "90210" series pulled a guy out of a taxi cab and beat the living crap out of him this weekend -- and the whole thing was caught on tape.
It all went down outside of MyHouse nightclub, when a group of guys including Brandon Michael Vayda -- who plays Mike on the show -- got into a screaming match with another group of guys over something that was probably stupid and meaningless.
All of a sudden, a couple of guys from each group began throwing punches at each other while Vayda stood and watched. But moments later, after the other group retreated, Vayda stormed into a taxi, and threw several elbows and punches at one of the guys.
Vayda managed to take the guy out of the cab and onto the ground, where he continued to rain down on the guy with a flurry of bombs to the face.
Eventually, the fight was broken up. No arrests were made.