'Dance Crew' Winners Flip a Sit -- SICKNESS!!!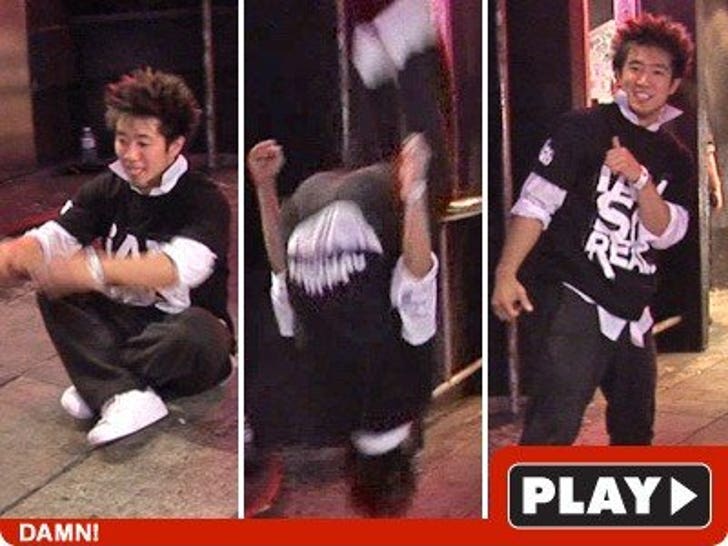 A couple of guys from the Quest Crew -- the group who won the latest season of "America's Best Dance Crew" -- pulled some ridiculous dance moves in the middle of the street last night ... including a back flip from the crossed-leg sitting position.
Kevin Federline could never pull that off...