Dennis Rodman Booted for Booty Grabbin'
Dennis Rodman
Booted for Booty Grabbin'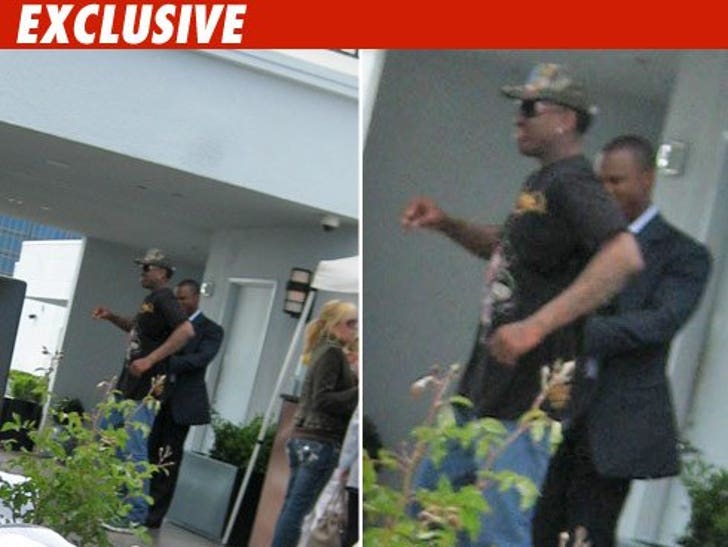 "Celebrity Apprentice" reject Dennis Rodman got tossed again -- this time for getting too touchy feely at a posh LA hotel.
Sources tell TMZ Rodman was asked to leave the London Hotel in West Hollywood on Friday after several guests complained about his behavior. We're told Rodman was slapping and groping female guests, as well as yelling obscenities. And get this -- our spies tell us he even scared the children.
A hotel staffer told us, "He is the most obscene and out of control guest I've ever seen up here."
A call to Rodman's rep was not immediately returned.