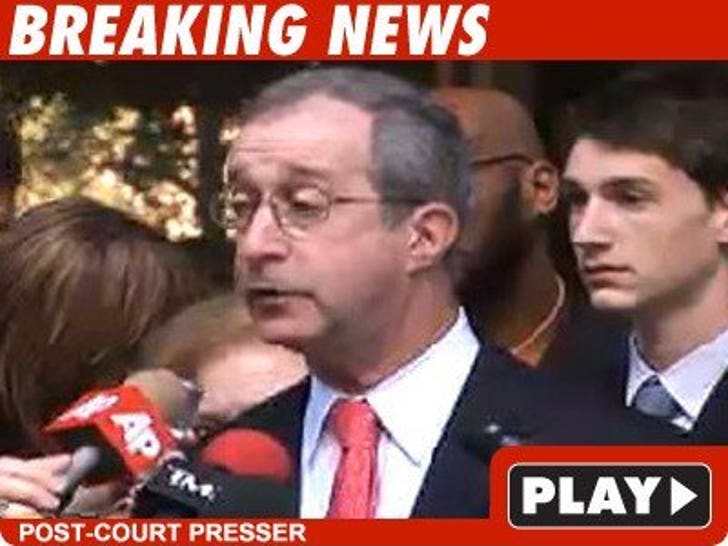 Pretty stunning ... Rihanna's lawyer just spoke to reporters, as if he is somehow speaking on behalf of the man who allegedly beat his client -- aka Chris Brown.
Donald Etra just said Rihanna would be pleased "if it [the case] were over quickly" -- as in plea bargain. Etra was asked what kind of deal would she want -- he said she recognized it wasn't up to her. He acknowledged there were efforts underway to resolve the case -- so he knows...
As we first reported, Brown's lawyer, Mark Geragos, and the prosecutor are in the throws of plea bargain negotiations and one source says a deal is "close." Rihanna has made it clear -- she does not want to go to court, although Etra says she will cooperate if ordered to do so.
If you're wondering why Mark Geragos didn't speak -- we have no doubt prosecutors would be pissed off if he stepped in front of the mic during negotiations ... so its all the more intriguing that Rihanna's lawyer answered all of the questions.