Boxing Legend Gets XXX with a Chicken
Boxing Legend
Gets XXX
with a Chicken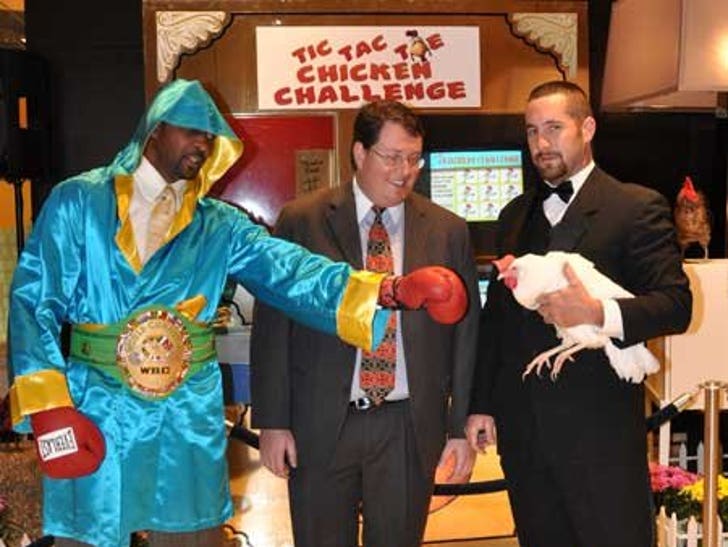 Thomas "The Hitman" Hearns -- the first ever quadruple world champion in boxing history -- just beat the living crap out of a chicken ... in the most humiliating game of tic-tac-toe ever.
In an event that seemed to harness the state of desperation surrounding boxing in America, the former superstar defeated Ginger the Chicken in a publicity event for a casino in Detroit.
But saddest part took place during the dramatic rematch -- when Tommy and the chicken played to a draw.