Snoop to World -- Watch Me Smoke My Brains Out!
Snoop to World
Watch Me Smoke
My Brains Out!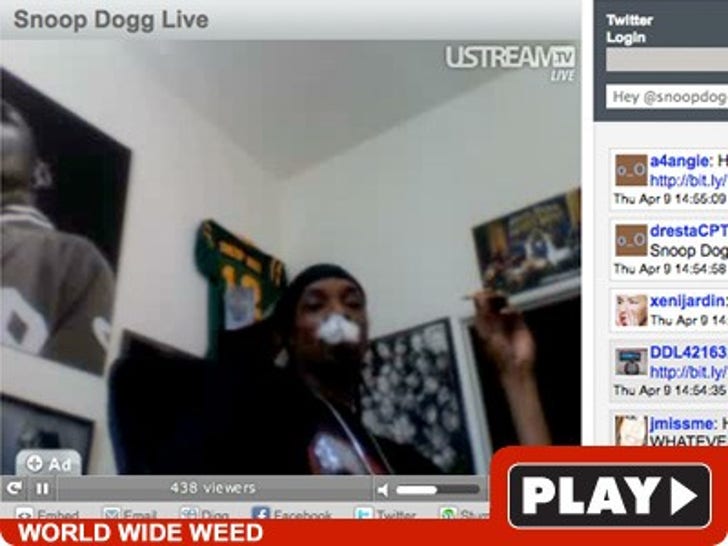 SHOCKING NEWS: 5 seconds after Snoop Dogg learned how to stream video from his home computer to his Twitter page, dude was already firing up a fat ass blunt -- live for fans, cops and anyone else on the planet to see.
Wait, that's not shocking at all...
In a candid segment Snoop dubbed "The Wake and Bake Show" -- which started at around 2:15 in the afternoon -- the bubonic chronic connoisseur rolled a fat ass J, turned on some of his favorite music and blazed that s**t up.
We're not sure what the point of it was -- but it doesn't really matter. How'd you spend your Thursday afternoon?