Miss Cali Claims She Was 'Biblically Correct'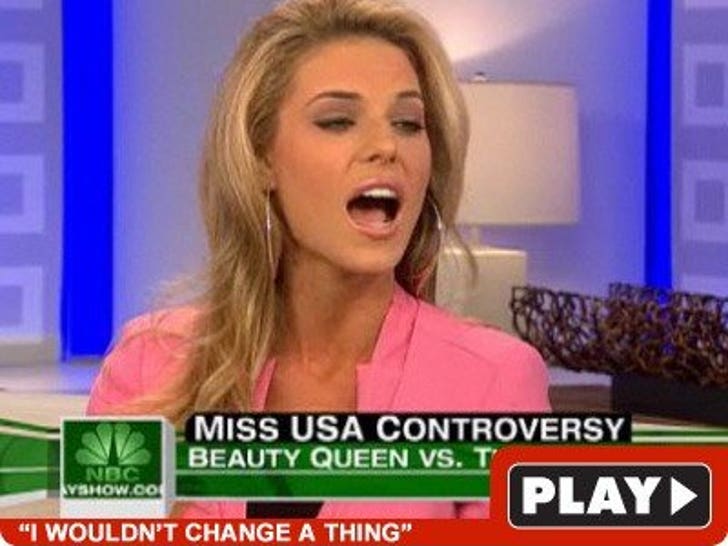 Sure, she alienated the gay and lesbian audience and probably lost the crown by saying "Marriage should only be between a man and a woman," but Miss USA loser Carrie Prejean has no regrets.
Matt Lauer gave Carrie a second chance to answer the controversial question this morning on "Today." Her answer: "The way that I answered might have been offensive ... but for me, it was being biblically correct."