Michael Jackson's Latest Hit ... and Run?
Michael Jackson's
Latest Hit ... and Run?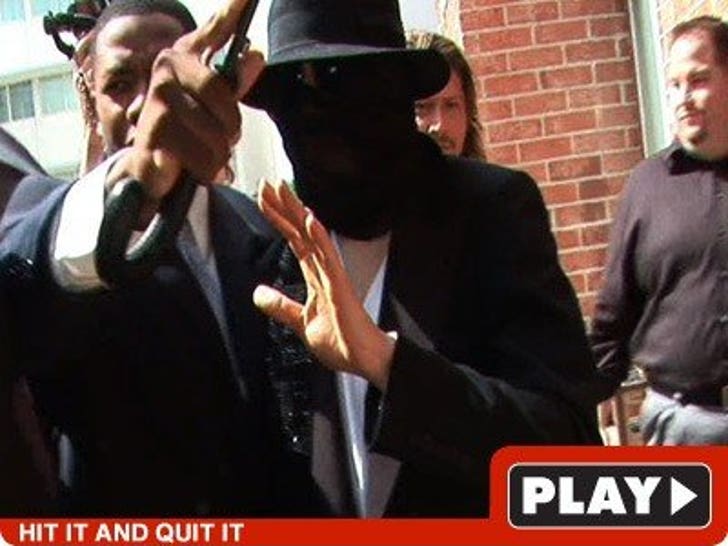 Michael Jackson's peeps may have been involved in a hit-and-run with an ambulance yesterday in Beverly Hills -- no one is confirming, but all the facts seem to point towards Team Jacko.
According to a KNBC report, Jacko's driver may have sideswiped an ambulance and broke off the vehicle's mirror on the way to pick up the pop star at Ceders-Sinai Medical Center. The ambulance driver tells NBC he saw the man driving the black SUV hop out of the car with an umbrella, walk to the hospital doors and meet Jackson. The ambulance driver says he saw Jacko get in the car and drive off.
The Beverly Hills PD acknowleged there was a hit-and-run accident around 3:20 pm, but only described the suspect's vehicle as "a dark colored SUV" that was "being followed by a group of paparazzi at the time of the collision .... the suspect is unknown at this time."
TMZ shot footage of Jacko leaving the hospital with a driver, who has an umbrella, entering a black SUV. From the hospital, Jacko went on an antique shopping spree.
There were no reported injuries from the crash. The incident is currently under investigation by the Beverly Hills PD.