MJ's Auction -- Unsurprisingly Scary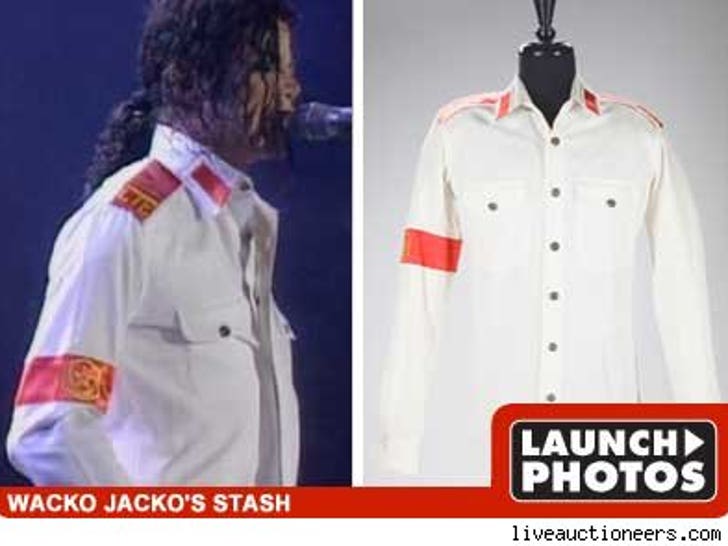 Is it wrong to buy gigantic metal gates from a very creepy man? Apparently not, according to the one person who bid at least $10,000 to buy the gates from Michael Jackson's Neverland Ranch via the singer's online auction.
Some of the items also up for grabs: A gigantic, five-foot tall statue of Geppetto holding Pinnochio, the claws from Edward Scissorhands and even an autographed basketball from Michael Jordan.
It's nice to know Jacko is still sticking to his guns by refusing to represent himself as a normal human being who doesn't own scary things.