He's Right Behind You, Suri!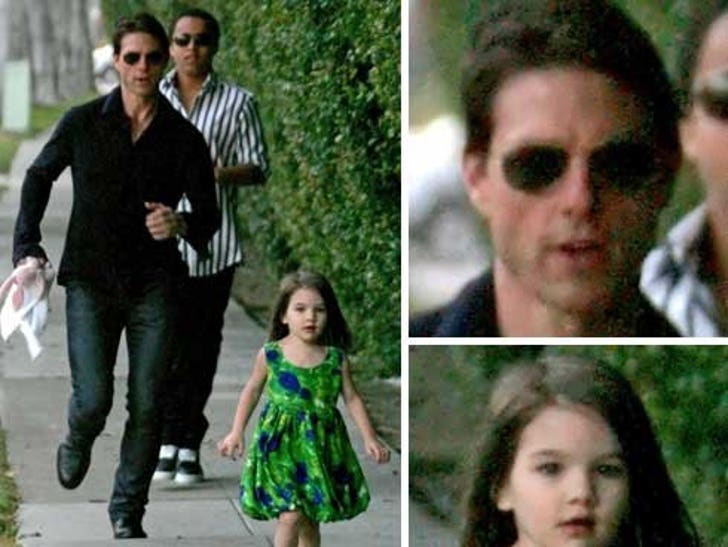 With her birth father right on her tail, adorable Suri Cruise attempted to make her escape in Beverly Hills on Monday.
But with her birth mother Katie Homes nowhere in sight, and Nicole Kidman's former son Connor on hand as backup for Suri's dad, the three-year-old's plan was thwarted.