Tyra Banks Takes a Stand Against Alleged Stalker
Tyra Banks
Takes a Stand Against Alleged Stalker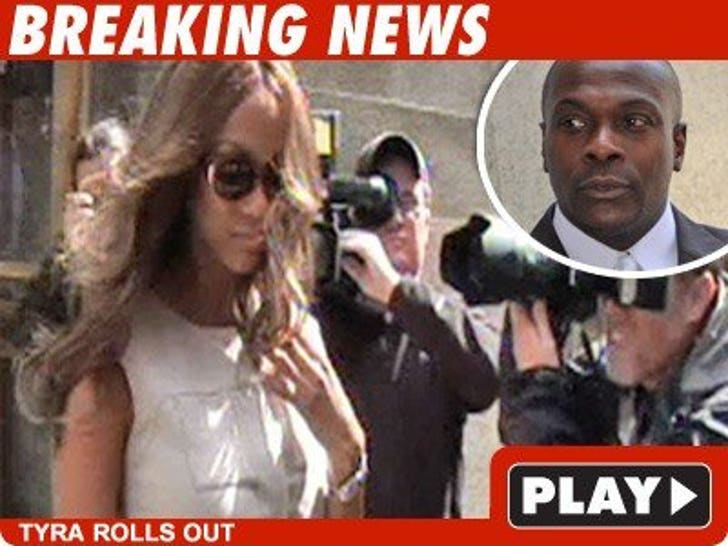 Tyra Banks just took the stand in the trial of a man accused of stalking her -- a man who allegedly threatened to kill one of her employees for refusing to give him tickets to her show.
39-year-old Brady Green -- who has pled not guilty to misdemeanor stalking and harassment -- also sent love letters and flowers to Tyra and was arrested in March of 2008 for sneaking into her studio.
Tyra -- the first witness to take the stand -- told the court she's been forced to hire security because she's too scared to be alone.
Banks said Green is "more aggressive" than a regular fan -- but said "I don't fear for my life, I fear for my safety. I fear for my staff and people in my vicinity."
He faces a max of 90 days in jail if convicted.
UPDATE: Cross-examination is over, during which Green's lawyers tried to make the case that he never called, emailed or personally threatened Tyra.