Hugh Jackman Drops $4300 on Breakfast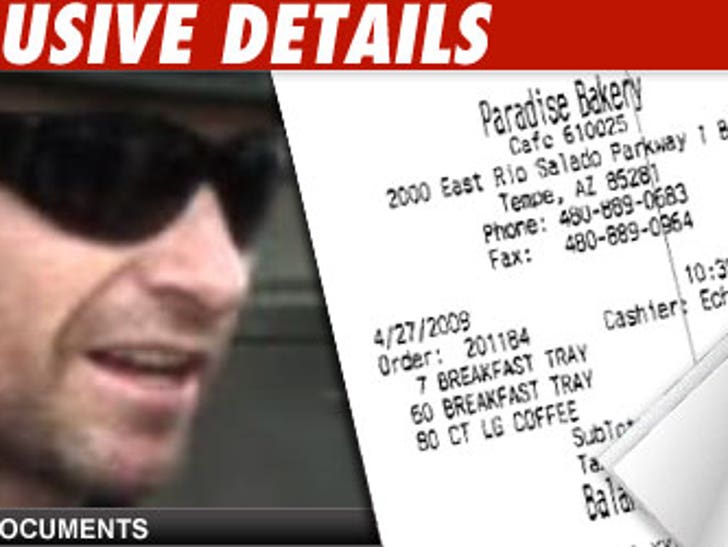 Hugh Jackman knows the best way to a fan's heart is through his or her stomach -- that's why he dropped $4308.87 to stuff 800 faces in Arizona.
TMZ has obtained the receipt from Paradise Bakery in Tempe, Arizona -- where Jackman bought 67 breakfast trays and 80 gallons of coffee for a pack of "Wolverine" fans who had camped out in front of a theater the day before Monday's big premiere.
Once Jackman heard about the fans, he promised to buy them breakfast and placed the order late Sunday. We're told Jackman wanted to keep the food order simple and bought platters of bagels, muffins, and croissants.
No word if Jackman left a tip -- we're gonna assume he did ... 'cause he can do no wrong.