Seacrest, Out ... of Breath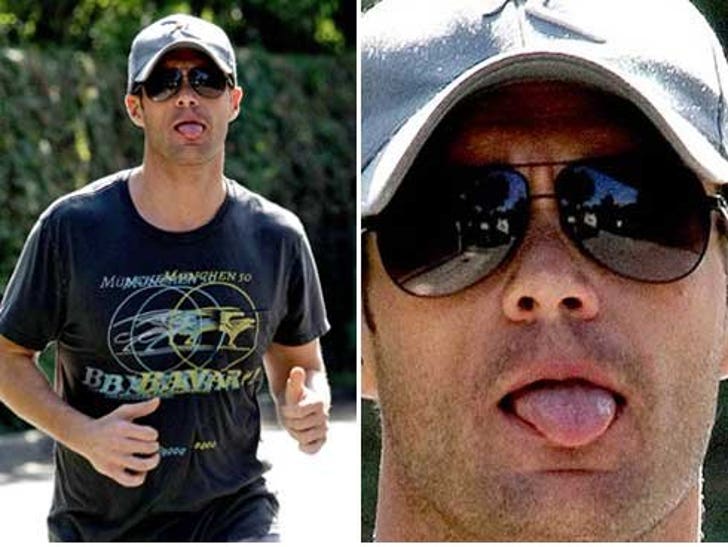 Ryan Seacrest's 84 jobs aren't what's running him ragged ... it's his workout regimen.
The 34-year-old host of "American Idol"/"On Air with Ryan Seacrest" radio show/"E! News Daily"/"America's Top 40"/E!'s Red Carpet/"New Years Rockin' Eve" gasped on a run along Mullholland Drive in L.A. on Thursday.
No word on when he sleeps.