Gerard Butler Sold on the 'Slumdog' Kids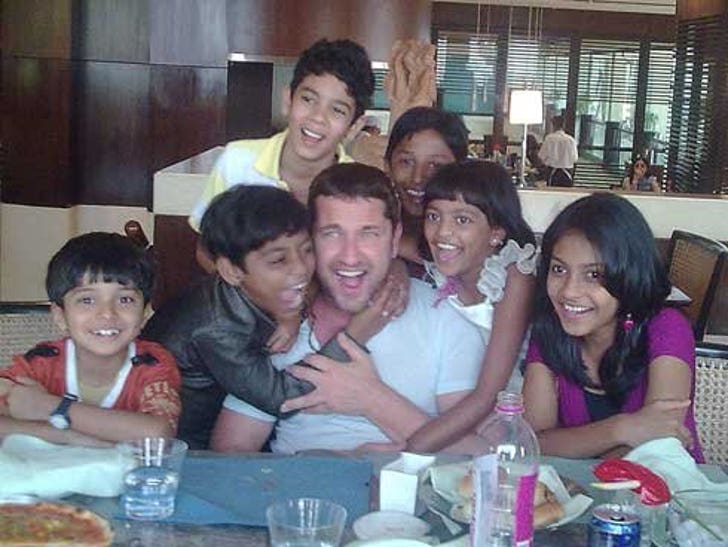 Gerard Butler took time out from hitting on hot chicks to spend the afternoon with those "Slumdog Millionaire" kids in India this weekend.
The 39-year-old Scottish star did not purchase any of them.
Of course, there are reports he was only in India to get some face time with one of the country's most ridiculously sexy ladies -- Priyanka Chopra. According to a few Indian papers, Butler rolled through a party she was at where he was spotted doing some hardcore flirting.
We can't confirm if he scored in the end ... but it's Gerard Butler we're talkin' about -- so what do you think?!