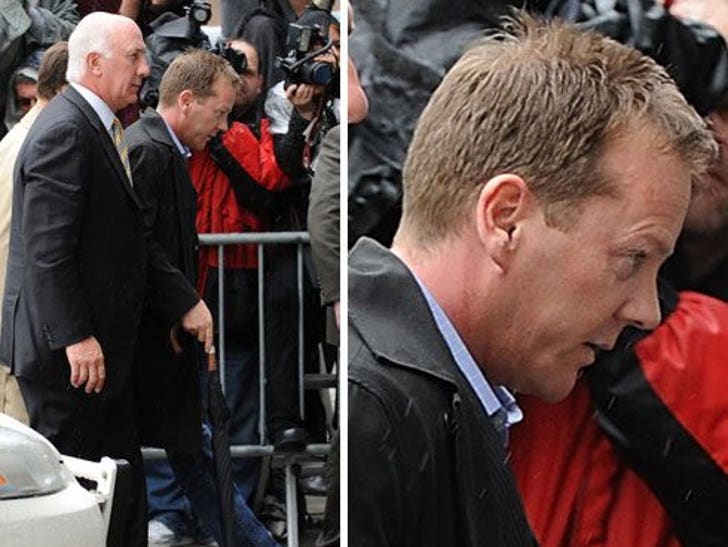 UPDATE 5:32 PM ET : Kiefer Sutherland has been officially charged with misdemeanor assault in a late night altercation at a Manhattan nightclub.


UPDATE: We've learned Kiefer was NOT arrested. He received a desk appearance ticket. He's inside the PD getting it right now with his attorney, Blair Berk.
UPDATE 4:08 PM ET -- Kiefer has just shown up to the 1st Precinct.

Kiefer Sutherland has left his apartment in Manhattan and, a source says, he is headed to the 1st Precinct to turn himself in.

Story developing ...