Kiefer Sutherland -- Feed the Beast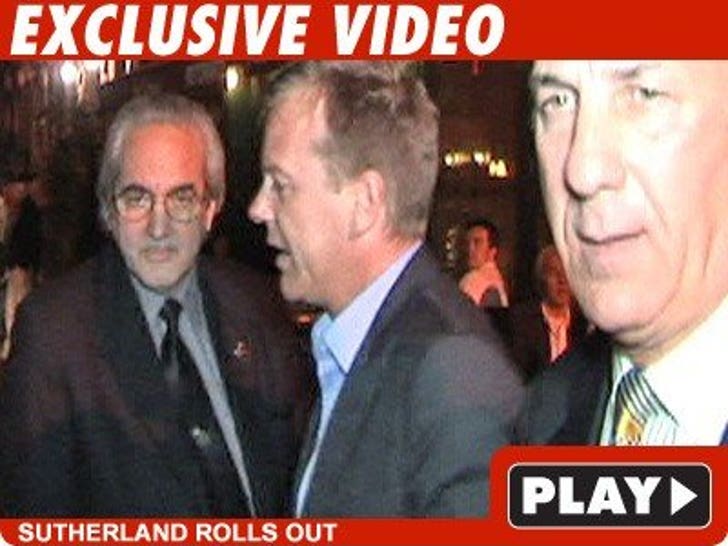 Kiefer Sutherland managed to sneak out virtually unnoticed and take his GF to dinner at Sant Ambroeus in NYC last night -- the same day he was officially charged with misdemeanor assault for his headbutting altercation.
He had a bodyguard in tow -- but who's the protection really for? Him ... or future potential headbutt victims?