Obama Syked Out at Correspondents' Dinner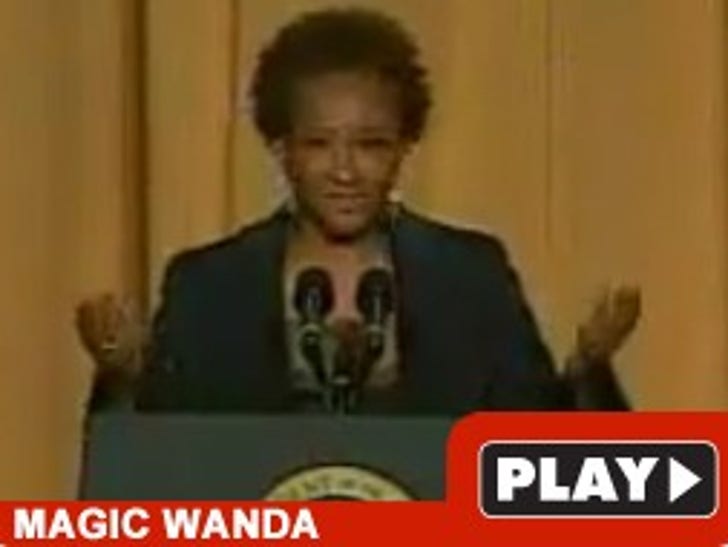 Wanda Sykes, intro for President Barack Obama at the White House Correspondents' Dinner ... the room filled with celebs who really don't have anything to do with the event but were dying to be seen ...
Wanda was ... good. Funniest joke was about Vice President Joe Biden. Seemed a little too friendly.
Obama was good too, but it all just seemed a little too sycophantic.