Bear Grylls -- Severed Finger Lickin' Good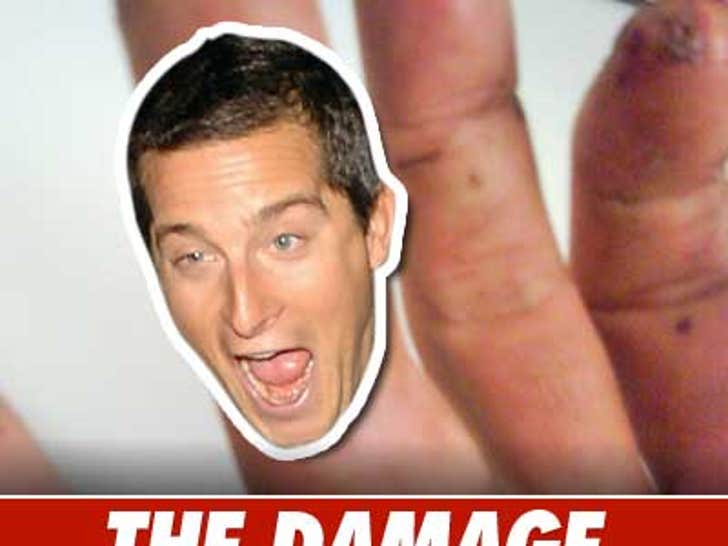 Bear Grylls nearly sliced off his finger while filming a Vietnamese jungle episode of "Man vs Wild" -- and of course, dude took a picture of the gruesome, poorly stitched-up digit to share with the world.
Grylls, who probably has a bloody keyboard to clean up now, explained the nasty gash on his blog, saying, "I severed my finger down to the bone on a razor sharp strand of half cut bamboo. I got it sewn up but it was a bit of a quick job to see me through, hence it looks a bit ugly and ragged."