Megan Fox -- Not Perfect After All?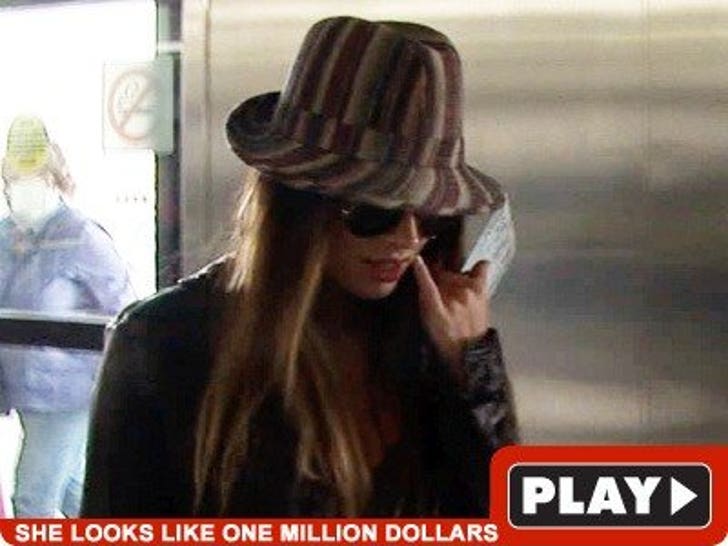 NEWSFLASH! Megan Fox may have been busted at LAX this weekend for possession of a microscopic imperfection hidden somewhere between her upper lip and left nostril.
THE EVIDENCE: Fox suspiciously covered up the alleged flaw by using a number of crafty tactics, including the pinky block, the head tilt and the seductive tongue lick.
Although we're still not 100% sure the blemish exists, a number of TMZ staffers have volunteered to watch this video over and over again until a final decision can be made.