Suspects in Lindsay Lohan Break-In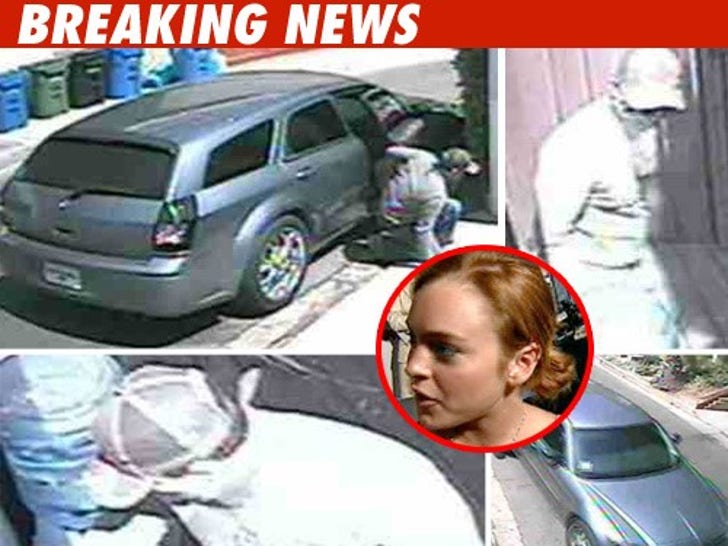 You're looking at screen grabs of surveillance video, showing the alleged attempted break-in at Lindsay Lohan's house.
The two suspects were driving a Dodge Magnum station wagon with paper plates and custom wheels. The driver stayed in the vehicle. The passenger tried to gain entry with a tool, prying the back door and window open. They were unsuccessful and left without entering. We're told the alarm scared them off.