Pearl Jam Attack -- The Security Tape!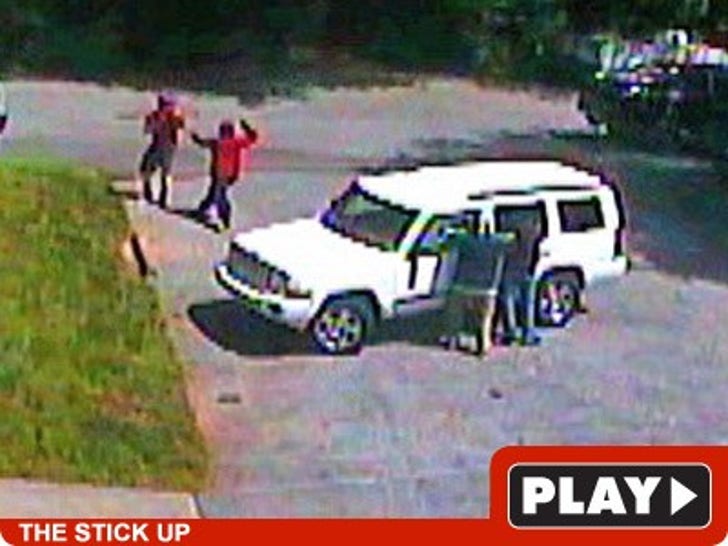 The surveillance video of Pearl Jam bassist Jeff Ament getting attacked by a knife wielding thug has just been released -- and his beatdown is brutal!
It all went down in Atlanta in April, when three masked hoodlums ran out of the bushes and jumped the dude's SUV, smashing the windows and demanding cash.
Ament tried to make a run for it -- but was knocked to the ground by one of the assailants. Ament suffered a laceration on his head and was treated at the scene. The attackers made off with $7,000 worth of money and goods.
No arrests have been made.