Beth Chapman: Perp Tried to Run Dog Over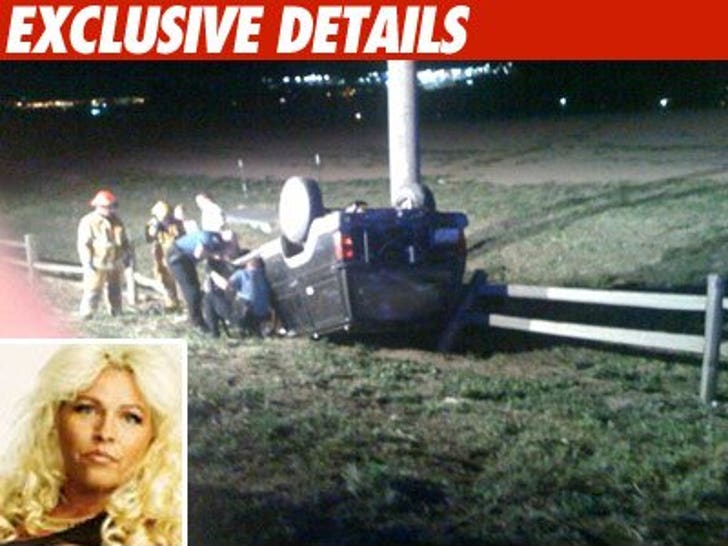 We just talked to Beth Chapman, who gave us the blow-by-blow of last night's crazy perp chase -- and she says it all started when the guy almost ran Dog over with his truck.
Beth says the "Bounty Hunter" crew found the perp sitting in his truck last night. She says when the dude spotted Dog approaching, he stepped on the gas -- forcing Dog to dive out of the way.
Beth says she tailed the guy, and then saw him take a turn too fast and flip his ride. She says he jumped out of the truck and took off through a field on foot.
It worked -- the dude is still at large.