Kardashian's Hit Again -- By KopyKat Kriminal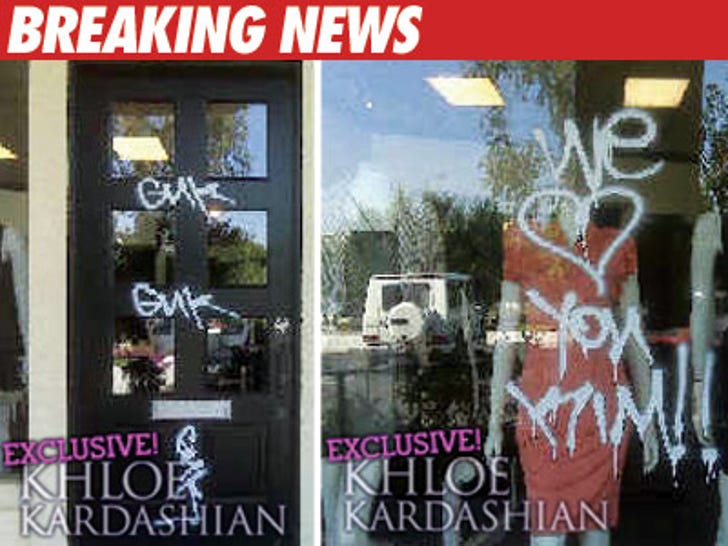 For the second time in two days, someone has vandalized the Kardashian family -- and this time, the perp isn't very original.
One day after someone opened a can of spray paint on their Miami Beach clothing store, someone hit the other "DASH" location in Calabasas, California -- marking the shop with the same "GUK" graffiti.
The taggers also scribbled a note, "We love you Kim!"
Cops are investigating the situation.