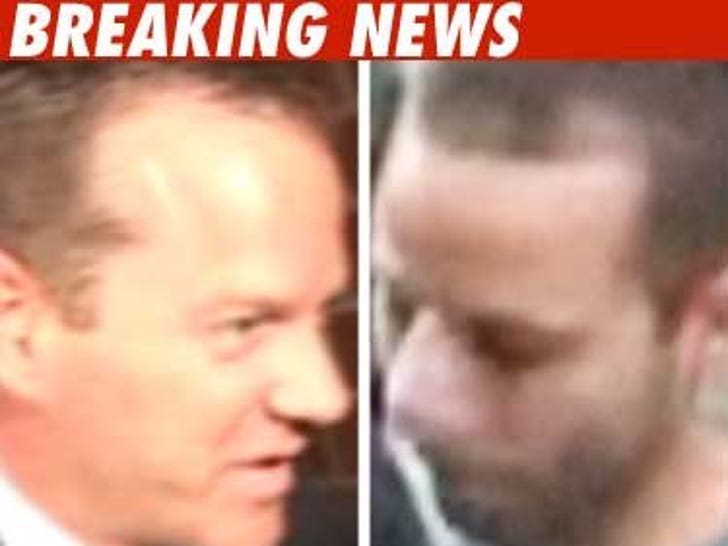 It looks like Kiefer Sutherland has dodged a major bullet after the famous headbutt -- it's highly unlikely he will be prosecuted for the love tap with designer Jack McCollough.
There is no longer a complaining witness in the case because McCollough has settled his beef with Jack Bauer.
Without a complaining witness -- especially since this is a misdemeanor -- you can bet your house that Kiefer will not be prosecuted.
Especially important because the development makes it unlikely Kiefer will have his probation violated in Los Angeles -- he has to be a good boy after his DUI conviction last year.
No word on whether Kiefer had to pay Jack for his medical bills ... or his enormous grief.