Country Star's Alleged Stalker -- Total Crack Pot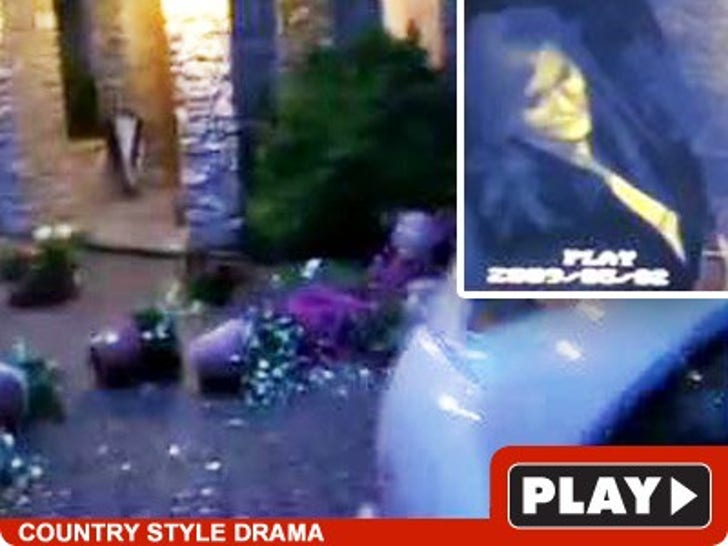 It doesn't matter if you know who country singer Gary Allan is -- this video of a woman smashing the hell out of his Nashville home is gonna make you feel pretty damn sorry for him.
The footage, shot by surveillance cameras on his property earlier this month, shows Allan's alleged stalker throwing potted plants and furniture, breaking into a car, and smashing a kitchen window because she thought the singer had stood her up at a bar.
Allan claims the woman had been stalking him for years -- and he needs it to stop. She's been charged with burglary, stalking and vandalism and is due back in court in July.