Barack Obama -- The Price of Love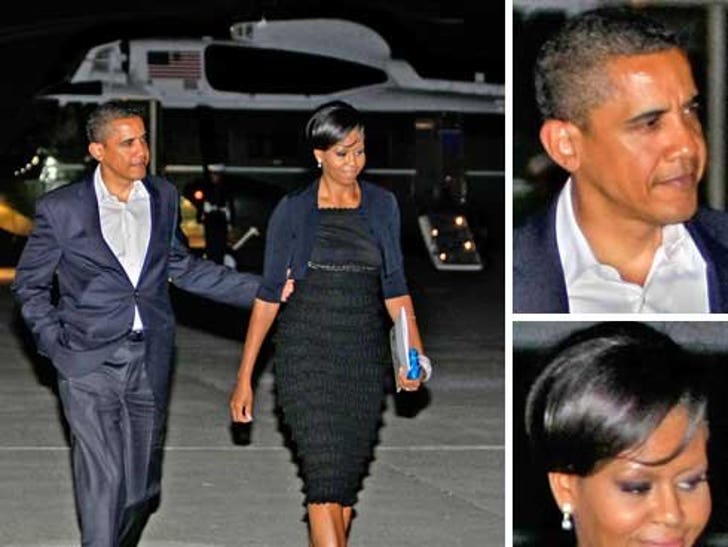 Want to do "date night" like the Obamas? Just get your hands on an unlimited budget, a private Gulfstream jet, and the United States Secret Service. Dinner and a movie is for suckers.
President Barack Obama and his wife Michelle hopped a jet to New York last night to see a Broadway play and then grabbed some dinner at a chic West Village restaurant.
The only problem, Barack critics say, is that it's the American taxpayers who footed the bill for the private planes that shuttled the Obamas back and forth (Air Force One got the night off). Obama sprung for the theater tix out of his own pocket.
With the economy in the crapper, the Prez can't even enjoy a night on the town without it being a national issue.