LiLo's Borrowed Maserati For Sale -- Crash Tested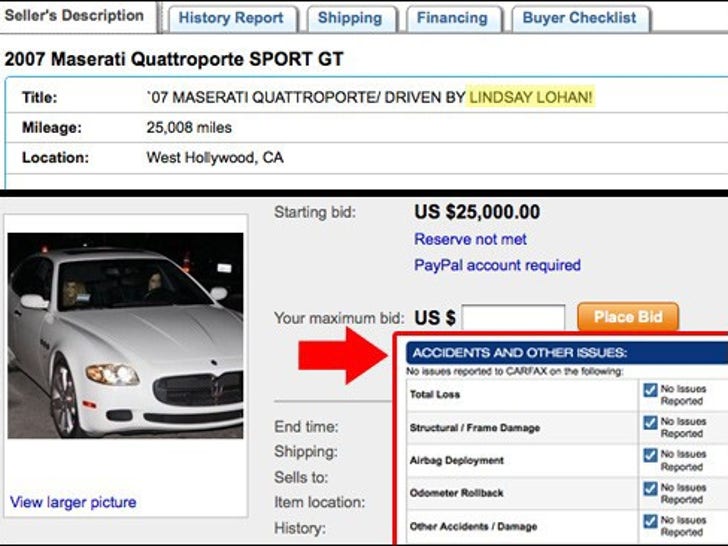 Dennis DeSantis had to be sick of Lindsay Lohan's assistant (and a Cecconi's valet) playing bumper cars with the ridiculously expensive Maserati he handed over to her -- because he wants the cursed luxury car to be your problem now, not his.
DeSantis just listed the car on eBay for a starting bid of $25,000, but here's the best part: We clicked the CARFAX link to see if the well-publicized fender benders were gonna be listed... and they weren't.
CARFAX does give fair warning on their report, by saying, "Not all accidents or issues are reported to CARFAX" -- just everywhere else on the planet.