Cops Investigating Jessica Alba Shark Attack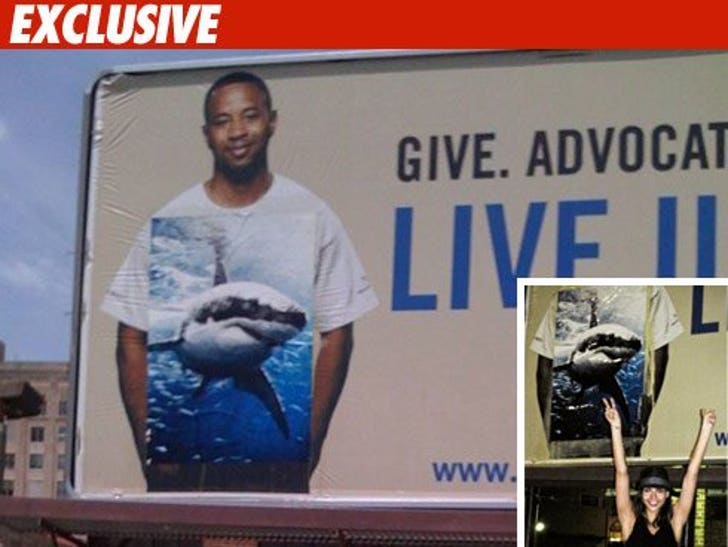 Jessica Alba is under criminal investigation for daring to take a stand on behalf of great white sharks -- in Oklahoma!
Oklahoma City cops tell us the city's Director of Parks and Recreation -- Wendell Whisenhunt -- filed a police report after photos surfaced of Alba allegedly defacing electrical boxes, a bridge and a United Way billboard. Alba was on a mission, gluing posters that are part of a campaign to save the great whites.
The problem -- the glue is so gnarly the posters aren't coming off. Cops say they want to have a chat with Alba, who's in town filming a movie.
Alba, it seems, is scrambling. Her rep has already called the United Way, offering to replace the billboard.
By the way ... someone please tell Ms. Alba Oklahoma is a landlocked, flyover state.