Alba's Shark Attack Victim -- She Owes Me a Bite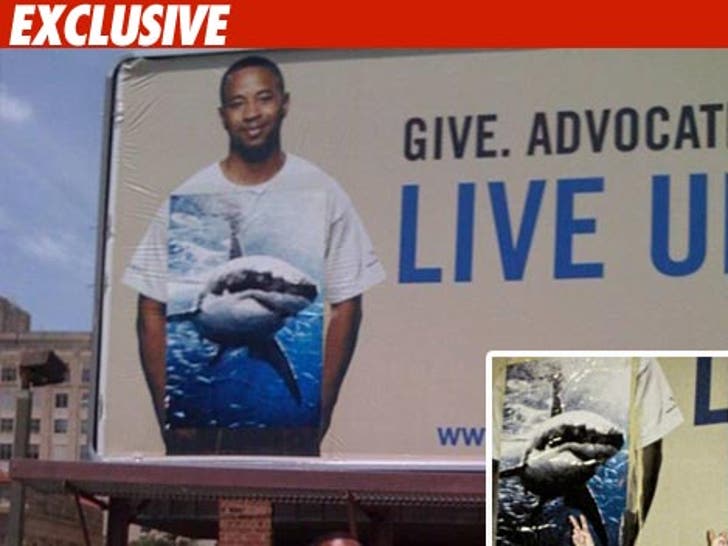 The guy who was defaced during Jessica Alba's Oklahoma City tagging spree wants payback -- and he wants it in the form of a hot midday meal.
Elvin Mack -- who's actually on the United Way billboard Jessica allegedly ruined -- told us:
"I'm really hurt that she chose me to defame on a charitable organization billboard, she obviously doesn't know what United Way is ... a public apology and some lunch would be nice since she's in our state shooting a movie!"
Meanwhile, investigators in OKC wanna have a chat with Alba over the sticky situation.