Michael Jackson -- I Can Still Moonwalk!!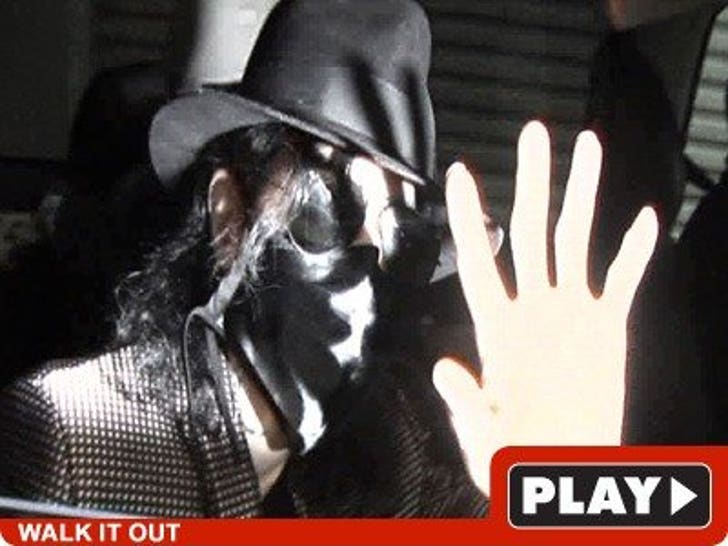 Not only is he defying medical science, but Michael Jackson claims he can still defy gravity too!
On his way out of another medical building in Beverly Hills yesterday, we asked Jacko if he could pull off his signature Moonwalk -- Jackson responded, "Why wouldn't I be able to!?"
He makes a good point -- why wouldn't a man who's frequented more medical offices than dance studios in the last 5 years be able to pull off a physical stunt?!
Clearly ours was a stupid question.