Bret Michaels Is Bloody Mad -- I'm No Liza Minnelli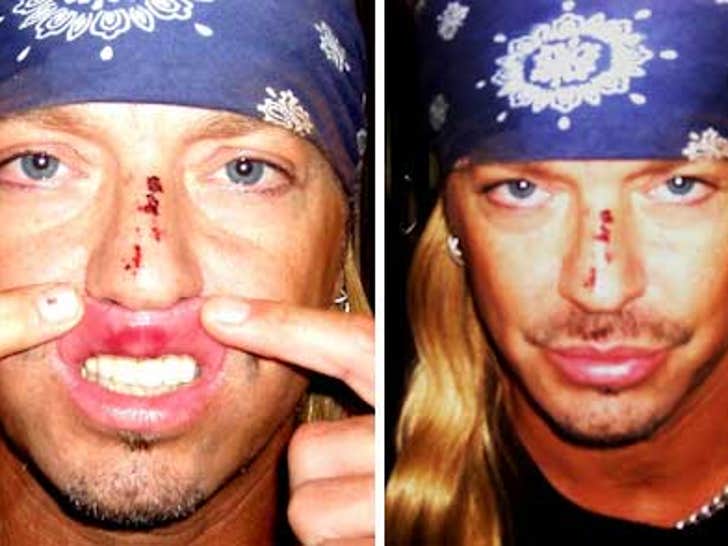 You're looking at the face of a man who took on the Tony Awards -- and barely made it out alive.
Bret Michaels just posted these gruesome pics of his busted ass face after a prop at the award show came down and cracked him in the kisser at the end of a live performance Sunday night.
The Poison frontman also posted a scathing press release on his website, attacking the Tony's for not caring about his injuries-- because he's not Liza Minnelli!!
Here's a snippet from the actual release -- "I feel had this incident happened to Liza Minnelli, Dolly Parton or Elton John the Tonys would have at least issued a letter of concern."
In the statement, Bret claims he was dazed and bloodied during the incident, but "the full extent of his injuries remains to be seen until all x-rays are back."
Michaels reps claim someone working on the Tony's should have prevented the injury form ever happening, saying "the prop should have been immediately halted until Michaels was clear."
Sounds like someone's setting the stage for a serious lawsuit...