Hustler to Carrie: Wanna Be Miss Calipornia?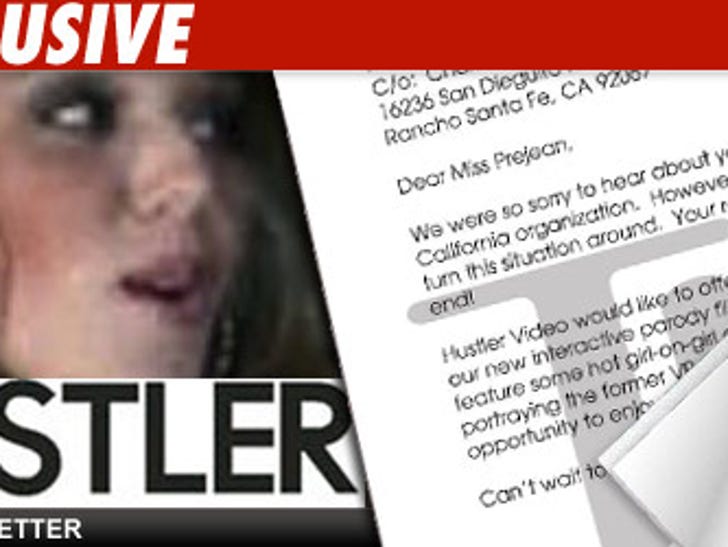 Hustler really has a soft spot for ex Miss California Carrie Prejean -- they're offering her $500,000 for the chance to wear the crown again. Which, in Hustler code, means girl-on-girl action.
Hustler fired off a letter to Carrie, offering her 500k to play the role of Miss California in an "interactive parody film" called "You're Nailin' Palin" -- which stars the XXX version of failed VP candidate Sarah Palin.
In the flick, "biblically correct" Carrie will have to go at it with Palin -- but the letter goes on: "Don't worry, you'll also have an opportunity to enjoy some opposite sex as well."