Reporter Totally Chokes During MMA Interview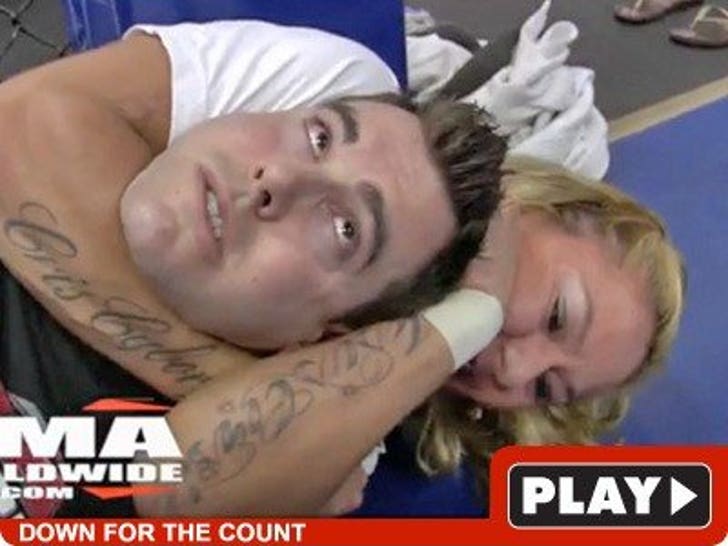 Ever watch a pretty blonde chick ferociously choke out an unsuspecting male reporter until he passes out?!
Something must have really, really been lost in translation here -- cause after a question about her upcoming fight, female Brazilian MMA fighter Cris "Cyborg" Santos suddenly threw this reporter into one of the most devastating headlocks you've ever seen.
Dude eventually woke up ... but he didn't remember a damn thing.